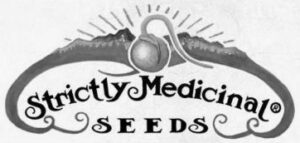 Squash, Winter Delicata, packet of 30 seeds, organic
$2.45
Family: Cucumber  (Cucurbitaceae)
Annual, 80 days to harvest
Vining winter squash, cultivated worldwide.  Medium sized as squashes go, yellow with forest-green stripes and orange flesh that is rich in vitamin A.  Sow in the spring after the ground warms up, directly in rich hills in the sunny garden, and after they germinate, thin to 3 plants per hill. Squashes will keep for 100 days in a cool, dry storage area.
30 Seeds/pkt., Certified Organically Grown
Out of stock
Share your thoughts!
Let us know what you think...