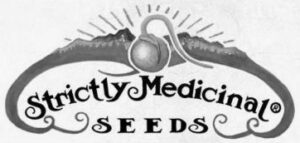 Oxlip, Wild Form (Primula elatior), packet of 20 seeds
$4.95
Family: Primrose (Primulaceae)
Hardy to Zones 3 to 7
Clumping herbaceous perennial native to meadows of Europe and Russia, flowering pale yellow to 12 inches tall, a very showy plant.  Dried root used in TWM for treatment of headache, fever, flu and the common cold.  Plant prefers moist garden soil, clay soils or rich grasslands in part sun to shade.  Press seeds into surface of rich potting soil and keep cool and evenly moist until germination.  Temperatures in excess of 70 degrees F impede germination.
20 seeds per packet
Out of stock
Share your thoughts!
Let us know what you think...